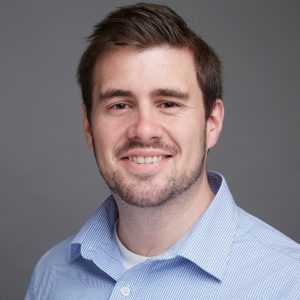 EnergyPrint has promoted Dan Conrad to Marketing Manager, effective immediately. He will be moving up from his role as Marketing Coordinator which he held since joining the EnergyPrint team in 2019.
Conrad's responsibilities include leading the marketing efforts across the organization and cultivating innovative strategies to grow EnergyPrint's business and brand.
As Marketing Coordinator, Conrad was instrumental in revitalizing client communications and executing marketing campaigns aimed at new growth. As COVID-19 altered the professional landscape, he helped rethink strategy to keep EnergyPrint relevant in the marketplace.
"Dan has proven to be a tremendous asset to EnergyPrint," said President Matt Arneson. "We are excited to expand his ideas and voice as we look at new and unique ways to bring our message of utility cost savings to the marketplace."
Dan brings with him 8 years of experience in marketing and communications. He holds a BBA from the University of Wisconsin – Madison.