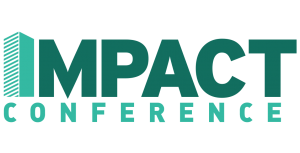 EnergyPrint is excited to announce that our CEO Priscilla Koeckeritz will be speaking at IMPACT 2019 on April 9, 2019 in St. Paul, Minn.
Priscilla will be joined by Deepinder Singh, CEO and co-founder of 75F, an award-winning IoT and Machine Learning company. Together, the two nationally recognized speakers will reveal how energy benchmarking and building automation solutions work together to help improve building performance by analyzing and optimizing energy use, as well as improving overall operating + maintenance across Commercial Real Estate portfolios.
The annual IMPACT conference is the leading event for sustainable development in the Midwest. Drawing hundreds of building professionals, the conference features the latest updates for LEED, green business programs, new technology platforms like Arc, and provides robust educational sessions and networking opportunities. IMPACT is a USGBC regional event hosted by local communities, including Central Plains, Iowa, Minnesota, Missouri Gateway, Nebraska Flatwater, North Dakota and Wisconsin.
Priscilla and Deep's session, "Energy Benchmarking and Building Automation: Data-informed Decisions and IoT-enabled Efficiency Team-up for Big Building Performance," will be held Tuesday, April 9 at 4:30 pm CT.
Register now for IMPACT 2019.
EnergyPrint is thrilled to be sharing a stage with 75F at this annual Midwest event, and we hope to see you there!
Can't make it to IMPACT? Join our upcoming webinar to learn how HOM Furniture leveraged EnergyPrint's utility data insight and 75F building automation tools together to drive big results for one of their retail locations.